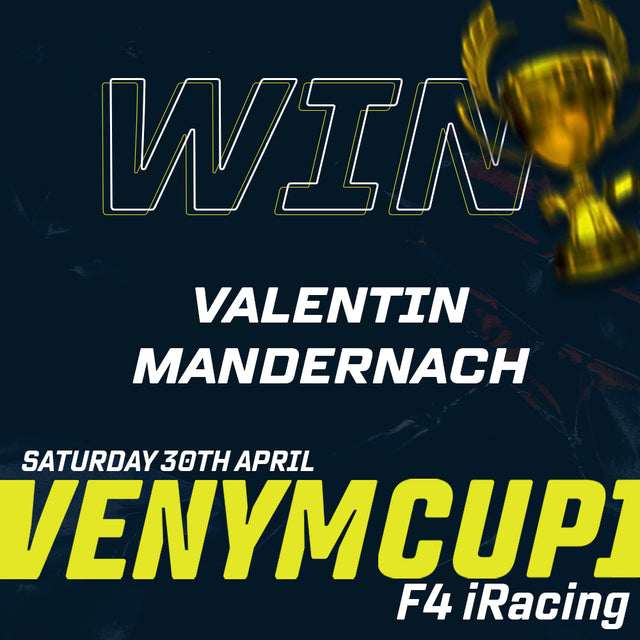 Venym Cup is over, Valentin Mandernach is our champion!
Thanks everyone for your participation, it was an amazing event from our side, we hope you enjoyed as much as we did!
After a race full of twists and turns in the midfield, we crowned our winner, Valentin Mandernach. He did such a good tournament, finishing p1 in all of his quarter and semi-finals races.
As for the prizes, he had the choice between a f4 stage or Venym pedals. Being already the happy owner of a Venym Atrax, he logically chose the F4. Leaving the opportunity to his direct competitor, Ricardo Rico, to win the Venym Atrax 2 pedals!
Valentin MANDERNACH WIN!